Ejector
Thursday, April 13, 2006 - 14:48.
The ejectors are installed in order to remove from the production line the product that turns out not consistent for weight or contamination from metal; between the models usable on the HSC350 series can be distinguished: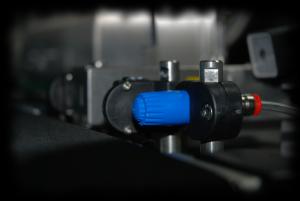 Air jet:
it is characterized by the highest one operating velocity, for the economy and the simplicity, not having parts in motion; is suited for products over 500 grams like envelopes, cases, bottles, box and loose products, when the same one is not designed to the re-manufacturing. It can employ air "Oil free" for the use in protected environment.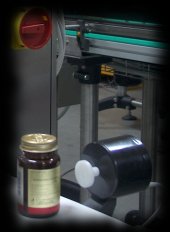 Electromagnet:
at highest operating speed for case, bottle and small products it assures a silent operation without any release of polluting agents.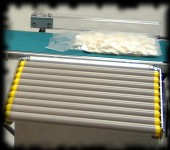 Shovel:
suitable to the most kind of installations, for the expulsion of product to high speed over than 6 Kg, is realized with electro-pneumatic rotary actuator (also in "Oil Free" version), or with servomotor to achieve high performances.
Mechanized belt: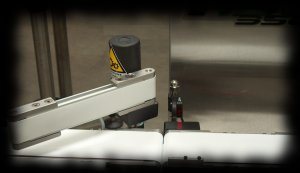 for the expulsion to medium speed of particular products as cylinders aerosol, glass pots and trays of prepacked product, that require the dynamic equilibrium during the expulsion.
In option on the ejector a photoelectric controller of diverter can be installed.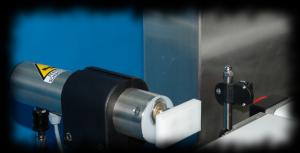 Orthogonal:
for the high speed production it's available the new orthogonal ejector able to discard until 300 pieces/minute: a mechanized arm, orthogonal to the conveyor tape, will accompany the product outside from the production line.