Semi-automatic price-labeler
Tuesday, April 11, 2006 - 18:11.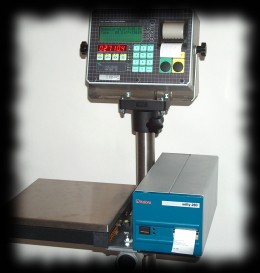 Model HSC350K-S is a line of Weigh-price Labeler with manual application of the label on single confection. The unit allows to create personalized labels, in black and white or with colors, and to fix an amount-price relationship for various product
Printer from 4" able of 300 mm/s, possibility to install until to 2 printing, with choose of the same ones in a range from 120 to 300 mm/s, with width of press between 2" and 4".
Customized label
With the labeler HSC350K-S you can satisfy requirement of the customer,now and in future. The label can be designed fastly and simply in order to be assigned to the labeling unit. Until 250 different customized form can be stored in the control unit and until 100 print field can be inserted in every label.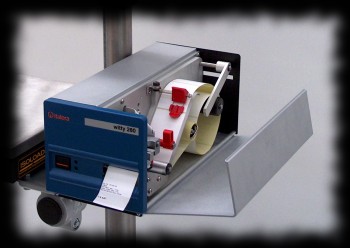 Versatile
The labeler HSC350K-S is usable in every field, from the agro-industrial to the pharmaceutical one. Its innovative system of print and the technology of weighing render it an optimal product for the manual operations.
The personal characteristics and the high speed of print allow to have in a small time a label with many information, ideal in order to label shipments or products of warehouse.