Diverter
Wednesday, May 17, 2006 - 14:21.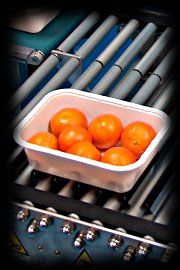 The diverters are installed in order to remove from the production line the product that turns out not consistent for weight or contamination from metal; between the models usable on the HSC350 series can be distinguished: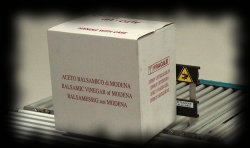 Lateral pusher:
it is characterized by the high ability to work with medium-low frequencies, they can divert carton, box and products of over 30 Kg on orthogonal lines; we can supply Lateral pusher in two versions, with cylinder without stemo under the transport plan (rubbing roller) or with cylinder over the conveyor.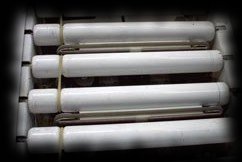 Lateral mechanized translator:
at medium-high operating speed for milk, trays, carton box and loose products it is realized with track or chains electro-pneumatic raising under the transport plan (rubbing roller).
Orthogonal switches: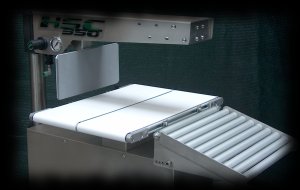 constituted by a lifter mounted on a translator device they are distinguished by the extreme softness of the moving also at high operating speeds.
In option on the ejector - A photoelectric discard controller can be installed.