Series HSC350
Thursday, April 13, 2006 - 14:36.
Nemesis has realized the series HSC350, complete line for weighing and labeling, in order to guarantee to your production controls expresses and specifies: Range HSC350 comprises in fact operating models to various speeds, from 30 to 360 pieces for minutewith precision of 0.02g. It's moreover available a large range of accessories that can be added to your line in order to guarantee specific controls in production, like metal-detector or air-ejectors.
NEMESIS proposes three different standard models HSC350: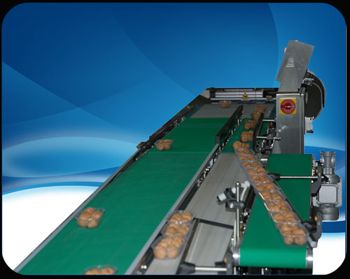 The standard checkweigher HSC350 offers numerous preparations and characteristics that make it usable in various fields of application; every version guarantees however optimal performances and high reliability.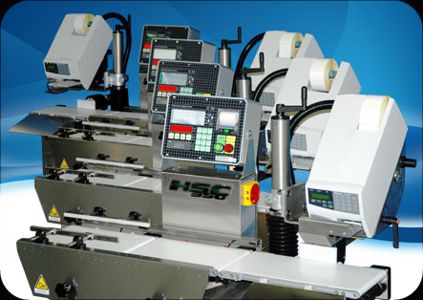 The automatic price-labeler HSC350 is a range of weigh-pricelabeler with automatic application of the label on single confection, or with automatic feeding or with manual one, able to print until 180 labels for minute.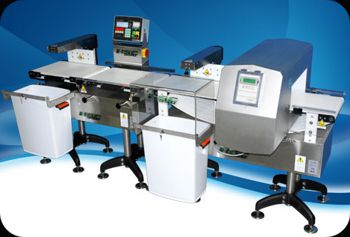 The metal-detector, multi-frequency or mono-frequency, can be added in every weighing line HSC350 reassuming in the minimal space a lots of functions.
Customize your HSC350
NEMESIS can realize upon request customized products for online checkweighing and price-labeling, conformed with OIML R-51 unitl 30.000 Kg.