Nemesis production
Since 1976 NEMESIS projects, builds and installs quality control systems using advanced technology: from dynamic weigh-control systems to vision-control systems are numerous the verification device realized from the company in the last few years.
NEW WEBSITE
click here to explore it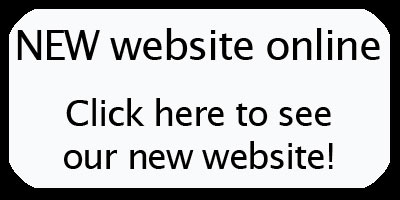 NEMESIS proposes - with family HSC350 - a complete range of systems legal for trade for the control and the products labeling, projected for the employment in numerous fields, which the agroindustrial, the pharmaceutical and the manufacturing:
The range of standard checkweigher comprises numerous preparations in versions from one to four tapes conveyors, with possibility of integration of a metal-detector, one or more devices for expulsion with shovel, air jet, and up to two labelers.

The offer of weight price labeler in series HSC350 is realized in a range of weight-labeler with automatic application of the label on single confection, or with automatic feeding or with operating means, with ability until to 180 labels for minute.

The metal-detectors is available or in version mono-frequency or in multi-frequency, can be integrated online in the minimal space, guaranteeing - if integrated with one standard checkweigher HSC350 - a complete answer to the requirements of contamination control of the product.
NEMESIS realizes upon request custom preparations in weighing and labeling systems accredited for the use in relationship with thirds party for capacities until to 10.000 kg, with lateral, frontal and inferior application labels on single product , cassettes, card-boards and pallet.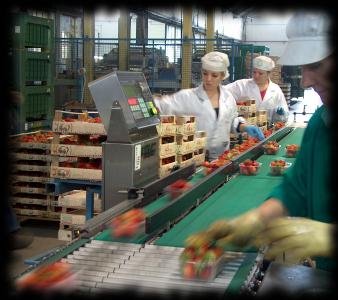 Between the numerous integrable devices in HSC350 series, you can find:
Performances without compromises
HSC350 is conform to OIML R51 in class III in the different versions until 270 pieces for minute in standard X(1) for checkweigher and in standard Y(a) in automatic labeling.
Preparation and use flexibility
An extensive construction and capacity range guarantees the right realization for an optimal answer to the production requirement. Eventual customized solutions guarantee an optimal integration online under way of production already in function and ability of inter-connection and comunication with other automatc devices.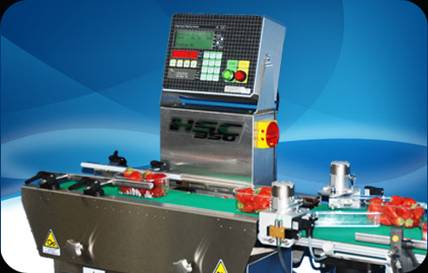 Constructive and maintenance simplicity
Modular tecnique costruction with exclusive use of stainless materials. Use of high performance servomotors, in order to assure a regular operation and lacking of vibration in every condition.