Crea tu modelo HSC350
Wednesday, May 3, 2006 - 15:28.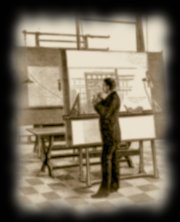 Nemesis suministra diversos modelos estándares para el pesaje y el etiquetado en línea con versiones de una a cuatro cintas transportadoras, dos tipos de electrónica y touch screen opcional, posibilidad de integración de detectores de metales, dos expulsores de paleta o soplado de aire y hasta dos etiquetadores.
Personalizar HSC350
Diversas exigencias de producción pueden requerir ulteriores características respecto a las que NEMESIS generalmente propone. Rellenando el siguiente módulo enviará Usted automáticamente a NEMESIS un e-mail especificando los problemas que surgieran en la integración de los modelos estándares en su línea. No bien posible los contactaremos para establecer si las personalizaciones requeridas pueden ser implementadas mediante los modelos HSC350.
Please fill exactly all of the following fields so NEMESIS can reply to you with its best offer for your purpose.
General Information